10 Acres of Vineyard Views
The Hillside Vineyard offers a unique fusion of beautiful landscapes and elegant amenities.
We have an excellent staff that will provide you with personal service every step of the way. Our team is invested in creating the idyllic setting for your event. The property offers several on-site locations for weddings, receptions, corporate meetings, and retreats, making The Hillside Vineyard your one-stop-shop for your one-of-a-kind event.
Event Center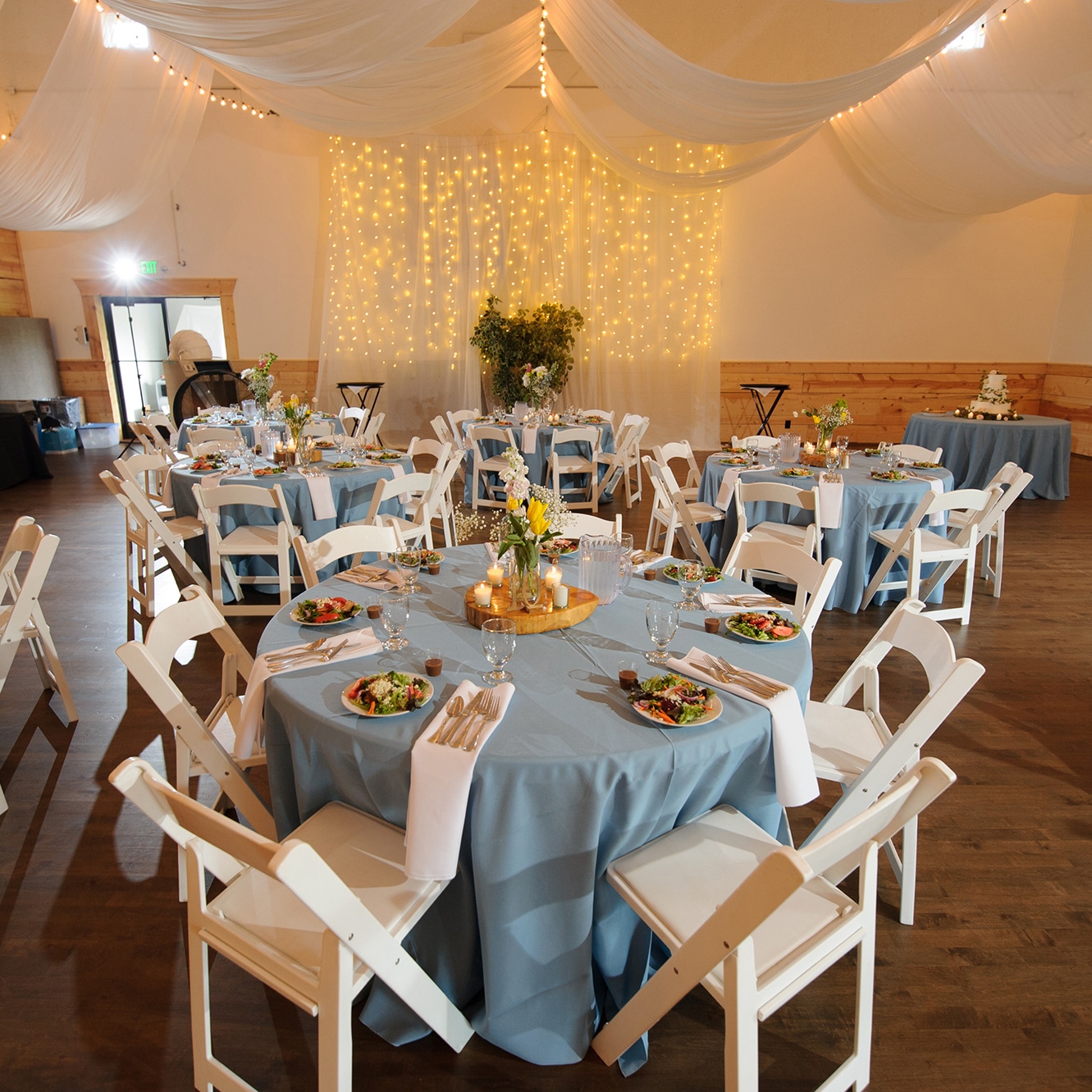 Our flexible 4,500 sq. ft. event space accommodates up to 150 guests and hosts wedding receptions, parties, indoor meetings, team building activities, luncheons, dinners, recreational events, ceremonies, and more.
This spacious setting boasts views overlooking the tree covered grounds and gardens and can be transformed into an elegant area for up-scale events. Enjoy the comfort of the indoor area or take enjoy the cool Colorado breeze; this area also opens up to a large grassy lawn and our vineyard. All Hillside Vineyard locations allow you to bring in your own food and beverage along with vendors of your choice.
Tasting Room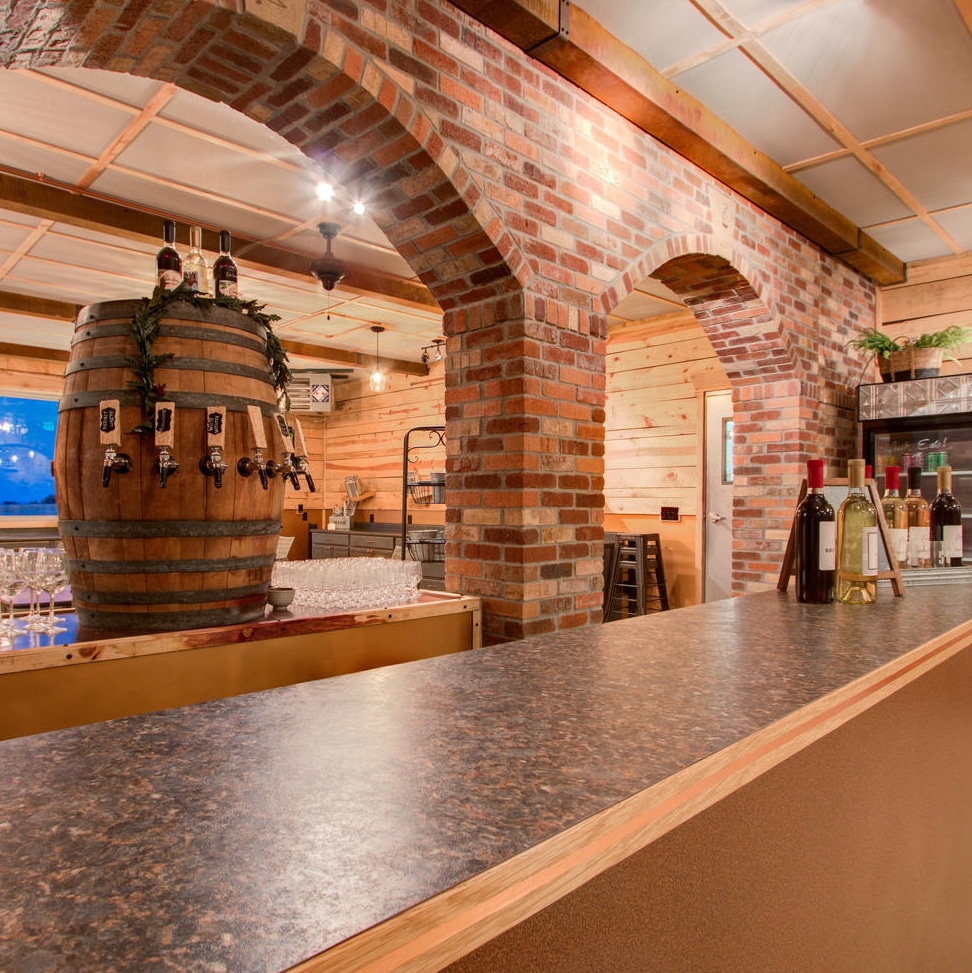 The Hillside Vineyard also hosts events in our tasting room, Blendings. Here, you can host a one-of-a-kind event where guests can create their own bottles of wine from start to finish.
Create a special blend to serve guests on your wedding day or serve up some team bonding with the creation of a unique company bottle and blend. This is a once-in-a-lifetime opportunity to work directly with a professional winemaker to taste and micro-blend your own custom wine from start to finish. Bottle, seal, and custom label your personal recipe to encapsulate your Hillside Vineyard memories.
This space is perfect for perfect for intimate events, this location is ideal for bachelor or bachelorette wine bottling parties, rehearsal dinners, small receptions, birthday parties, anniversaries, corporate events, and more! Experience a cozy dinner or gathering among the wine barrels and candle-lit ambiance.
Backyard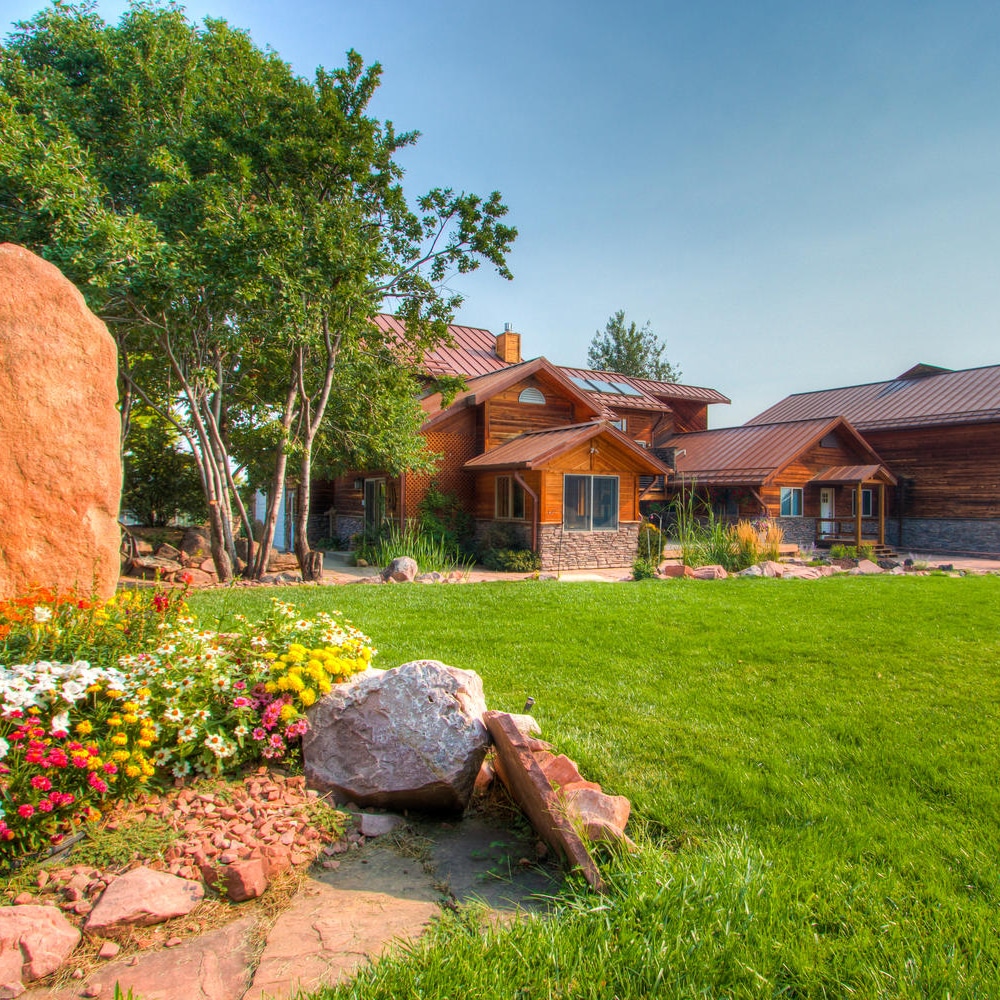 Enjoy our lawn surrounded by a trickling brook, Colorado red rock, flowers, trees, a pond, gazebos, a covered bridge and a sandy beach. This expanse of lush, green grass plays a central role in nearly every event at The Hillside Vineyard. From ceremonies to celebrations, this area acts as a cozy backyard with the convenience of modern facilities.
Vineyard
Often called one of the most romantic settings in the Northern Colorado area, our vineyards provide a unique flare to any Rocky Mountain wedding. The rows of delicate grape vines and rolling hills makes this location perfect for an outdoor ceremony or a wedding party dinner.
Gazebos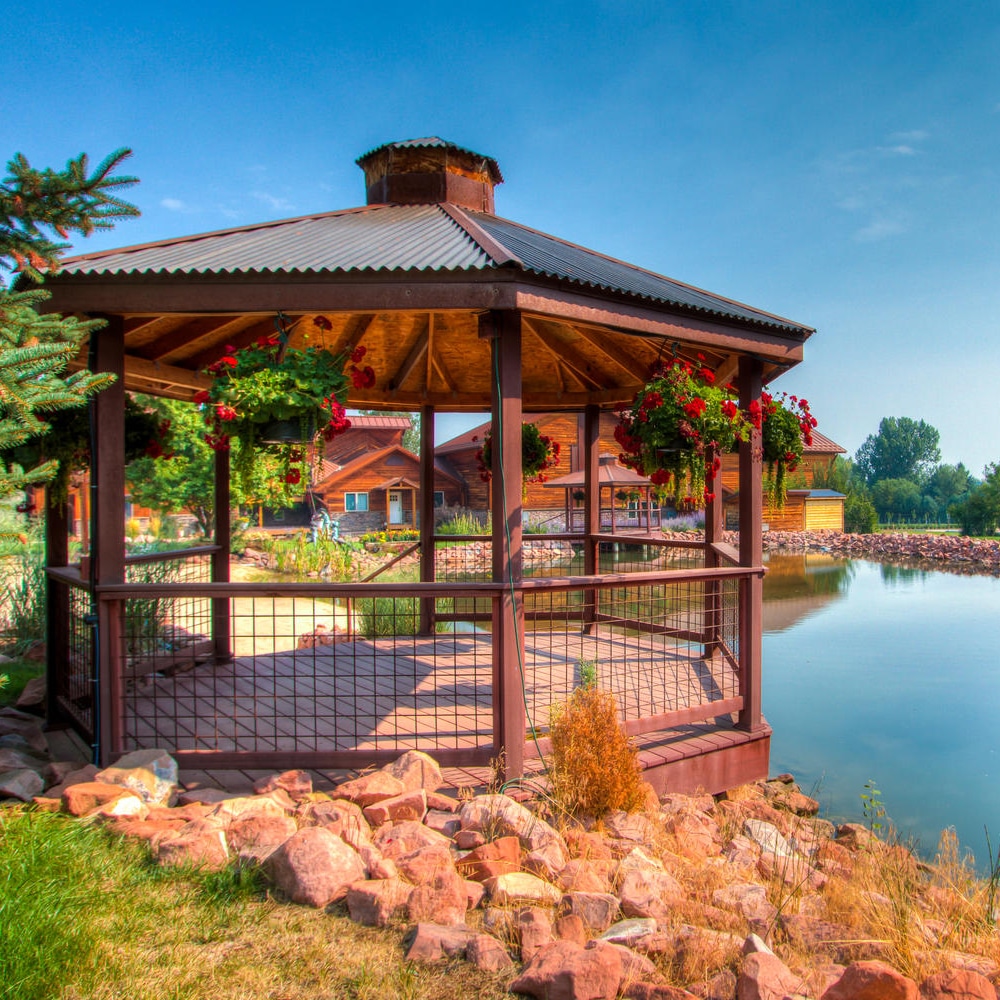 There are two gazebos on-site overlooking the shimmering pond. This picturesque setting serves as a quiet and intimate location for you and your guests. Host team meetings in the fresh Colorado air, or take advantage of the serenity for a family retreat. Many brides choose to host an outdoor ceremony in the shade of our gazebos as well. Walk through the rolling green grass and down the aisle to your awaiting guests.
Beach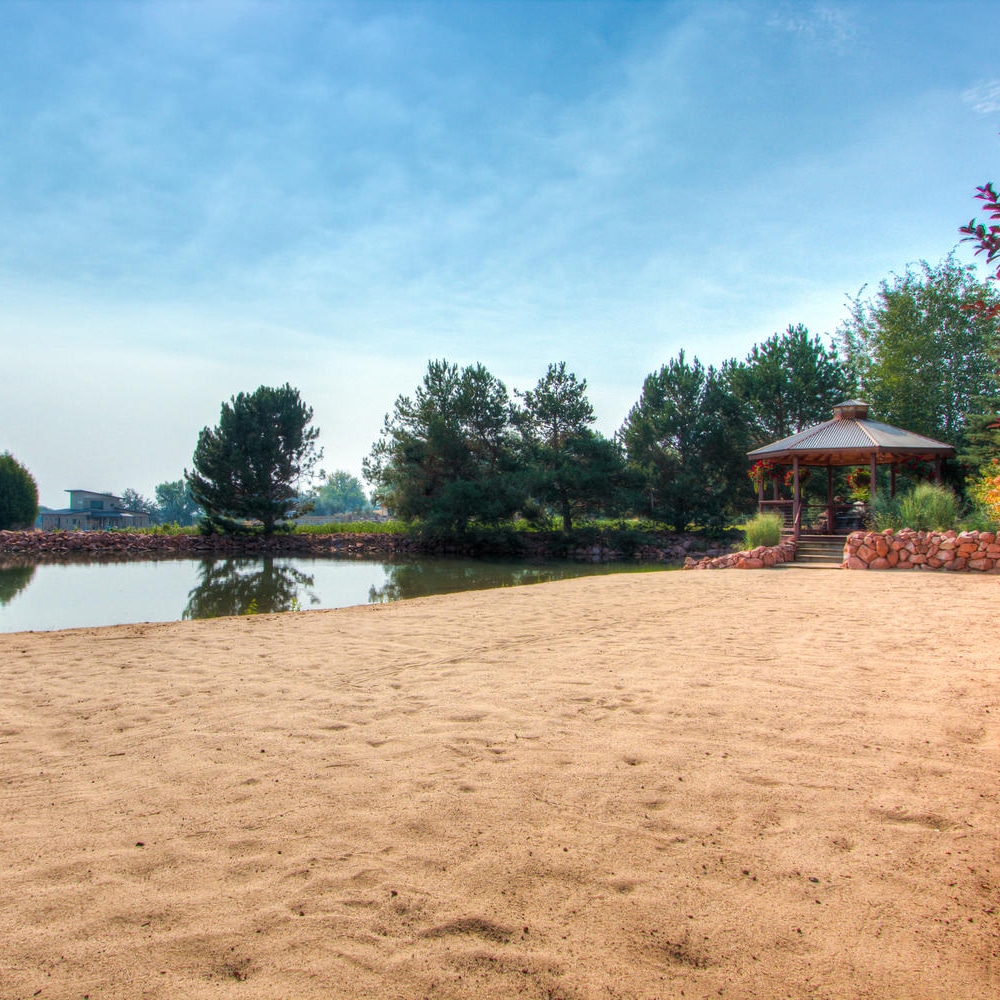 One of our most popular on-site locations for ceremonies and events, many guests choose to exchange vows, host corporate meetings, run team building activities, and have picnic-style meals on the beautiful white sandy beach.
Surrounded by Colorado red rock gardens, a three-tiered waterfall completes this setting. It is a beautiful location for weddings, graduation parties, reunions, and celebrations in general. This waterfront spot offers guests the chance to have a beach experience in the mountains.
Covered Bridge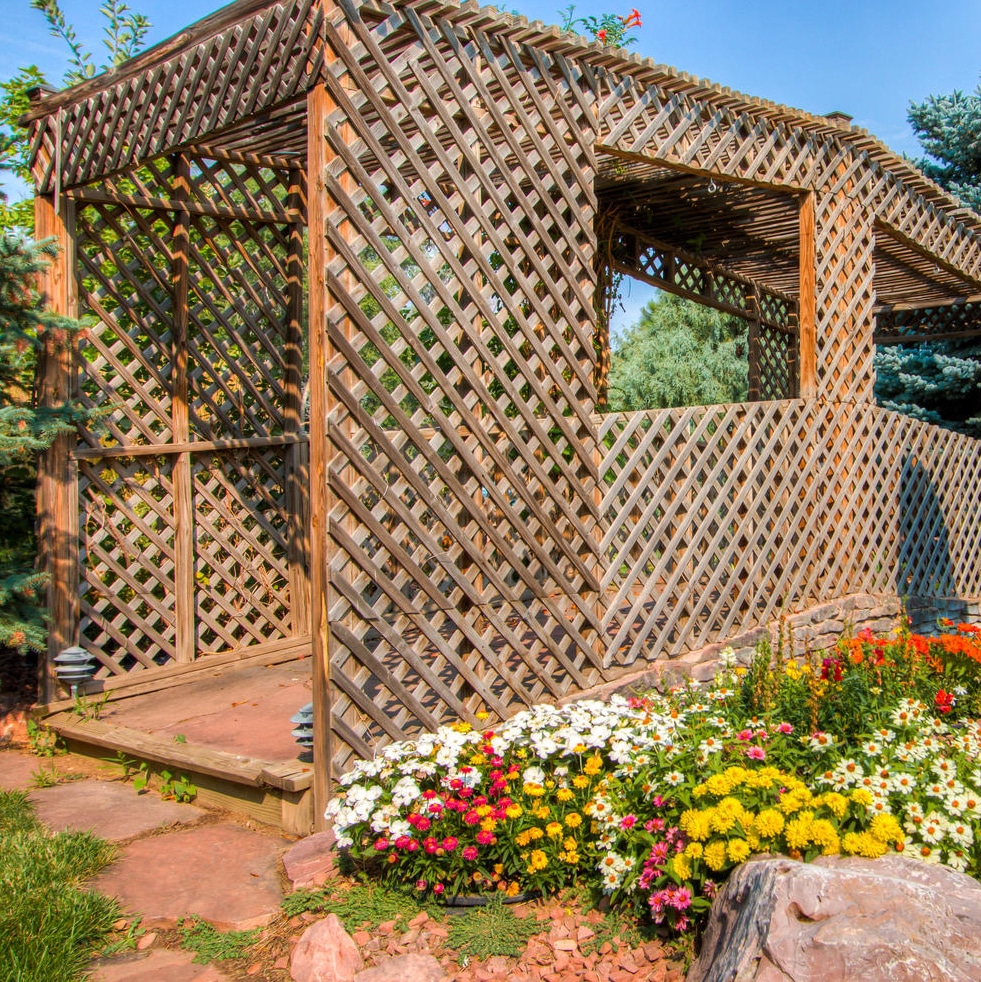 The Covered Bridge is a perfect backdrop for events. The location infuses quaint country charm with Rocky mountain beauty. The Bridge is vine-covered and surrounded by flowers, with the subtle sound of flowing water in the background. Set against the backdrop of the foothills, it makes it the perfect spot for pictures or for the bride to make her grand entrance.